A very wise person once told me,
"Figure out what you love to do in life,
and then find a way to make money at it."
I've always tried to remember that wisdom. I'm a professional Web developer who loves to help people develop online. I've been developing/programming, designing and marketing online since 1998. I'm at my best when I'm helping someone or helping a business succeed. It's taken me over 40 years to realize this, but this is what makes me happy.
I do custom PHP development!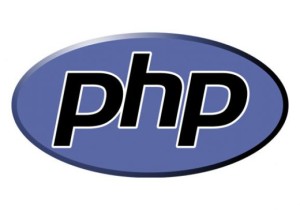 I also love the fast paced, challenging and changing nature of Web development. There's always something new to learn. Where some developers would cringe at the thought of developing something custom, I get enthused by the thought. I've developed custom content management systems (CMS) as well as custom shopping cart systems (ECommerce) for many years. I'm experienced with several common products including WordPress, Joomla, osCommerce (E-Commerce), CakePHP and CodeIgniter. For most custom applications, I like to work with CodeIgniter due to it's flexibility. I'm currently learning to use Laravel and will probably shelve CodeIgniter soon.
Over the past 5 years, I have installed, configured, developed and supported several CRM systems using SugarCRM Community Edition (CE). I have been fortunate enough to have seen SugarCRM grow from v2.0 into the solid CRM product it is today. I can help your business deploy SugarCRM with customizations such as logic hooks, workflows, administrative tools, custom reports, Google maps, teams and much more. I currently manage one highly successful SugarForge project, JJWDesign Google Maps for SugarCRM. It's my way of giving back to the online community, in the hope that if you need further help, you will contact me for paid consulting and development services.
Specialties: I do custom PHP/MySQL development work for small to mid-sized businesses. I've been serving businesses and individuals since 1998. Cut your business costs by hiring an experienced designer, web developer & SEO specialist, all-in-one. CV Includes: CHTML, CSS, Perl, PHP, CakePHP MySQL, SugarCRM, Javascript, jQuery, XML, KML, Google Maps API V3, SOAP, ODBC, Ecommerce, SEO, SEM, PPC, Apache, Plesk and more.